Latest News
---
2019
年1月11日
:
Kumamoto Marche exhibitors and temporary closure
Dazaifu luck hotel
1/12/2019(Soil)-14 days(

月

)
To be held
'Kumamoto mineral Marsh.
In the exhibit.
それに伴い、
Dazaifu luck hotel is closed during the fair
It comes to.
Furthermore,
17

日

(Tree)Than the normal operating
To thank will return.
I look forward to your visit, all prefectures, Kumamoto!
---
2019
年1月1日
:
Happy new year!
And happy new year
This year Dazaifu luck hotel, Crystal Garage GAIA with thank you.
So everyone will be great in the year 2019, and sincerely wishes sincere staff.
Two days is Dazaifu good luck(Water)From the GAIA are open from new year's day.
I look forward to our visit.
---
2018December 24th. :
Announcement of temporary closure
Always the Dazaifu luck hotel and Crystal Garage GAIA patronage, thank you.
Well good luck hotel, GAIA is the following three days,
Year-end holidays
Will be charged.
Thank you to everyone for the inconvenience we are.
Year-end holidays:12/25/2018(Fire)-27(Tree)
* 28(
金
)Normal sales.
* Happy new year 2 day(Water)That will be open.
---
2018
年11月26日
:
10 year anniversary! 12/2 big Thanksgiving sale(

日

)Up to!
Hi, everybody. Always stay Dazaifu luck hotel and Crystal Garage GAIA, thank you.
Dazaifu KAIUN building could celebrates 10 years 11 months ended. This is because as far as all our cherished from. Thank all of the staff.
So great thanks to you, this 10th anniversary special sale held until this weekend.
Annual "largesse" are available so take a look at Dazaifu, visit please! GAIA is held at the same time!
Period of implementation:
11/23/2018(Gold) ~ 12/2/2018(

日

)
List of stores:
Both store GAIA House /Crystal Garage, Dazaifu good luck
Implementation description:
Special discount members receive 50% off
Newsletter members 30% off

 
* Subject to discount, even on the day of enrollment.
* We recommend special discounted membership to enroll on this occasion.
* Product is excluded from some personal care items, books.
---
2018In October 18,. :
Good luck: some renovation news
Hi, everybody. Mornings and evenings are long and the temperature went down, it has been chilly.
Not in bad health, well, be careful.
Now once again, Dazaifu good luck building a store maintenance and some closed for refurbishment, during the following period closed.
Closed from:10/18/2018(Tree)From 10/31/2018(Water)
Normally, a sister restaurant "Crystal Garage GAIA", so we are open "never yet been on GAIA! "That the guests, take this opportunity to come visit!
In addition, "stone was a good-luck House, comes to mind ~! "That it will be possible to our customers, so please ask!
Ask for approximately two weeks, great inconvenience to inconvenience, but we look forward to understanding. The shopkeeper
---
Commitment to Dazaifu KAIUN building natural stone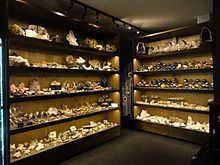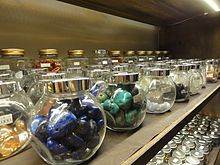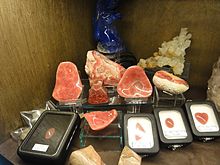 In the members-only discount and natural stone life enhancing information delivery!

This page has been automatically translated. Please note that it may differ from the original.