Latest News
---
2022
年11月25日
:
開運館の営業日
11

月の営業日
25sun(gold)・26sun(soil)・27sun(sun)・28sun(moon)
※営業時間
11:00~17:00
---
2022
年11月25日
:
徐々に営業再開します!
新型コロナ発生から約2年半「臨時休業」とさせていただいておりましたが、重病化リスクの減少等の情勢を踏まえて営業を再開することになりました。ただ、当面は営業日・営業時間は以下のようになりますことをご了承ください。
 営業日  金・土・日・月

(

週4日の営業

)


営業時間  11

:00~17:00
I will.


 なお、週4日の営業日でも臨時休業となる場合もございます。ご来店の際は、予め店舗へご確認頂けますと幸いです。




 また姉妹店

Crystal Garage GAIA is open in less time

しております。




 ご不便をお掛け致しますが、ご理解の程よろしくお願い申し上げます。  店主




---
2022
年11月25日
:
About the sales of sister store GAIA
~姉妹店GAIA「営業時間短縮」のお知らせ~
As part of the new coronavirus countermeasure, we will shorten business hours for a while.
10:00 - 19:00
↓
12:00 - 18:00 pm
We apologize for any inconvenience and inconvenience, but we appreciate your understanding and cooperation. Shopkeeper
---
2020December 1, 2010 :
Measures against covid-19
Measures against the new coronavirus
GAIA is taking the following measures to prevent the spread of the new corona virus.
 

《Measures as a shop》

1.We will replace the air in the store every hour.
2.All staff will be able to handle it by wearing a mask.
3.The staff will wash their hands and gargle in between customer service.
4.When handling accessory parts, the staff disinfects the fingers.
5.In the washroom, aroma soap with a natural origin and bactericidal effect is installed.
6.The staff will check the temperature before the start of the day and check the health condition.
7.The contact infection prevention tape is attached to the part where the hand touches directly such as the handle of the store entrance and the doorknob of the restroom.
8.Vinyl curtains to prevent splashes were installed on the counter with the longest face-to-face time.

《I want you to cooperate》
1.When you come to the store, please drive as much as possible.
2.When entering the store, please disinfect your fingers with the disinfection gel installed at the entrance.
3..Please wear a mask when you enter the store.
4.When you touch a product such as accessory parts, please disinfect the hand by hand by all means.
5.Please avoid weekends as much as possible and visit the store on weekdays.
Above five points, thank you for your understanding and cooperation.



We will try to create a better environment so that everyone can come to our store with peace of mind.
---
2019
年11月29日
:
Come on, come on.
(Lake Ashi is about to enter the winter.
The peak of autumn leaves has gradually passed, and winter is just around the corner.
It is already a teacher run in no time. Let's look back on this year by making time consciously in the midst of a rush.
And get ready for a new year.

Cleaning the house is also important, but it is also important to clean the mind.

I hope I can help you like that.

Please drop in.

All the staff
---
Commitment to Dazaifu KAIUN building natural stone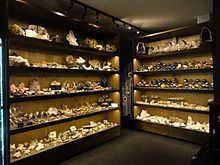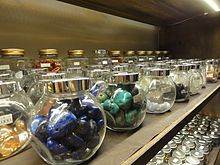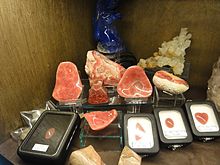 E-maga Membership Registration
In the members-only discount and natural stone life enhancing information delivery!

This page has been translated automatically. Please note that it may differ from the original contents.