Latest Announcements
---
2023
年1月1日
:
Happy New Year
Happy New Year.
The Year of the Five Rabbits Reiwa has finally begun!
I sincerely wish you all a wonderful year.

New Year2 days for both stores(moon)10 days from(Fire)Open non-stop untilWe.
business hours
Kaiunkan 11:00~17:00
GAIA 12:00~18:00

Thank you for your support of both Kaiunkan and GAIA this year as well.

New Year's Day Reiwa
---
2022
年12月3日
:
Triple Big Appreciation Sale
Right now, "14th Anniversary & Christmas & Year-end Great Thanksgiving Sale" is being held in the name "Triple Great Thanksgiving Sale"!
Long run until the day before the year-end holiday! I would like to welcome you with three times as much gratitude as usual.
Period of implementation:
December 3, Reiwa 4(soil)~December 26(moon)
Implementation description:
50% OFF all products(Excludes some books, etc.)
Eligible customers: Special discount members / E-mail magazine members(Please present your e-mail newsletter at the time of payment.)
You are also welcome to join us on the day!
It's been a long time since Kaiunkan and GAIA were held at the same time, and the staff is getting excited. We sincerely look forward to your visit.
* For more information on the opening of Kaiunkan, please see "We will gradually reopen!" below.
---
2022
年11月25日
:
We will gradually reopen!
We have been temporarily closed for about two and a half years since the outbreak of the new coronavirus, but we have decided to resume business in light of the situation such as the decrease in the risk of serious illness. However, please note that for the time being, business days and business hours will be as follows.
Business days Friday, Saturday, Sunday, Monday(Open 4 days a week)
Open 11:00~17:00
I will.
It may be temporarily closed even on business days 4 days a week. When you come to the store, we would appreciate it if you could check with the store in advance.
Also sister storeCrystal Garage GAIA is open in less timeWe are
We apologize for any inconvenience this may cause and thank you for your understanding.  shopkeeper


---
2022
年11月25日
:
About the sales of sister store GAIA
~Notice of sister store GAIA "shortened business hours"~
As part of the new coronavirus countermeasure, we will shorten business hours for a while.
10:00 - 19:00
↓
12:00 - 18:00 pm
We apologize for any inconvenience and inconvenience, but we appreciate your understanding and cooperation. Shopkeeper
---
2020
年12月1日
:
Measures against covid-19
Measures against the new coronavirus
GAIA is taking the following measures to prevent the spread of the new corona virus.
 

《Measures as a shop》

1.We will replace the air in the store every hour.
2.All staff will be able to handle it by wearing a mask.
3.The staff will wash their hands and gargle in between customer service.
4.When handling accessory parts, the staff disinfects the fingers.
5.In the washroom, aroma soap with a natural origin and bactericidal effect is installed.
6.The staff will check the temperature before the start of the day and check the health condition.
7.The contact infection prevention tape is attached to the part where the hand touches directly such as the handle of the store entrance and the doorknob of the restroom.
8.Vinyl curtains to prevent splashes were installed on the counter with the longest face-to-face time.

《I want you to cooperate》
1.When you come to the store, please drive as much as possible.
2.When entering the store, please disinfect your fingers with the disinfection gel installed at the entrance.
3..Please wear a mask when you enter the store.
4.When you touch a product such as accessory parts, please disinfect the hand by hand by all means.
5.Please avoid weekends as much as possible and visit the store on weekdays.
Above five points, thank you for your understanding and cooperation.



We will try to create a better environment so that everyone can come to our store with peace of mind.
---
Commitment to Dazaifu KAIUN building natural stone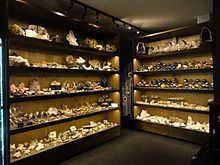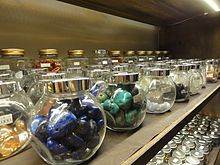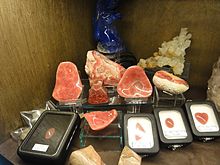 E-mail magazine membership registration
In the members-only discount and natural stone life enhancing information delivery!

This page was translated automatically. Please note that it may differ from the original contents.