Latest announcements
---
2020
年6月30日
:
Continued temporary leave
緊急事態宣言も前面解除となりましたが、第2波の兆候もあり、太宰府開運館では、
令和2年7月31日

(

金

)Temporary closure until
を延長させて頂きます。


In addition, sister storeCrystal Garage GAIA is open in less time

しております。


We apologize for the inconvenience, but thank you for your understanding.  Shopkeeper

*There is a possibility of a period change depending on the situation, but we will inform you on the website.


---
2020
年6月30日
:
I pray for the convergence of the new coronavirus.
~GAIA "Shortening Business Hours"
As part of the new coronavirus countermeasure, we will shorten business hours for a while.
10:00 - 19:00
↓
12:00 - 18:00 pm
We apologize for any inconvenience and inconvenience, but we appreciate your understanding and cooperation. Shopkeeper
Measures against the new coronavirus
GAIAでは新型コロナウイルス拡大防止のため、下記のように対策を行っております。
 

《Measures as a shop》

1.We will replace the air in the store every hour.
2.All staff will be able to handle it by wearing a mask.
3.

スタッフはお客様対応の合間に、手洗いとうがいを行います。


4.

スタッフはアクセサリーパーツを扱う際には、手指の消毒を行います。


5.In the washroom, aroma soap with a natural origin and bactericidal effect is installed.
6.The staff will check the temperature before the start of the day and check the health condition.
7.The contact infection prevention tape is attached to the part where the hand touches directly such as the handle of the store entrance and the doorknob of the restroom.
8.Vinyl curtains to prevent splashes were installed on the counter with the longest face-to-face time.

《I want you to cooperate》
1.When you come to the store, please drive as much as possible.
2.When entering the store, please disinfect your fingers with the disinfection gel installed at the entrance.
3..Please wear a mask when you enter the store.
4.When you touch a product such as accessory parts, please disinfect the hand by hand by all means.
5.Please avoid weekends as much as possible and visit the store on weekdays.
Above five points, thank you for your understanding and cooperation.



We will try to create a better environment so that everyone can come to our store with peace of mind.
「コロナ収束祈念セール

!!Notice of the event
GAIA
では新型コロナウイルスの一日も早い収束を祈念してセールを開催しております!
Period of implementation:March 20, Reiwa(

金

)

~令和2年7月31日

(

金

)
List of stores:Crystal Garage GAIA (The opening building is temporarily closed.)
Implementation description:50% off in-store products(Excluding books, care products, etc.)
Eligible Customers: E-mail Magazine Members(You can register on the spot.)
*Please present your e-mail magazine at the time of accounting.
※Please come by car as much as possible.
それでは、新型コロナウイルスの対策をして、皆さまのご来店をおまちしております!
---
2019
年12月7日
:
11th Anniversary & Xmas & End of The Year's Big Appreciation Sale!
December store holidays: 4 days(

水

), 11th(

水

), 18th(

水

), 25 th(

水

), 26th(

木

), 27th(

金

)
January store holidays: 8 days(

水

), 15th(

水

), 22days(

水

), 29th(

水

)
11th Anniversary & Xmas & End of Year's Big Appreciation Sale! -
Thank you very much for your patronage of Crystal Garage GAIA, Dazaifu Kaiunkan.
Thanks to you, Dazaifu Kaiunkan celebrated its 11th anniversary. I would like to express my sincere gratitude to all the staff.
As follows,
"11th Anniversary & Xmas & End of Year's Big Appreciation Sale!" 」
を行います。
We are looking forward to seeing you!
Period of implementation:December 7, Reiwa(Soil)- December 24(

火

)
Stores: Dazaifu Kaiunkan/Crystal Garage GAIA both stores
Content: special discount members50% offMore!
Members newsletter30% offMore!
You can shop at the member price even if you join on the day. For more information, please contact the staff.
Some products, such as books and care products, are excluded.
Note: The store is closed on Wednesdays during the period.
---
2019
年11月29日
:
Come on, come on.
(Lake Ashi is about to enter the winter.
The peak of autumn leaves has gradually passed, and winter is just around the corner.
It is already a teacher run in no time. Let's look back on this year by making time consciously in the midst of a rush.
And get ready for a new year.

Cleaning the house is also important, but it is also important to clean the mind.

I hope I can help you like that.

Please drop in.

All the staff
---
2019
年5月1日
:
Holiday! Reiwa year
Happy New Year! Reiwa
It was finally the beginning of a new era of the year of the Reiwa year. All over Japan, you're in a festive mood.
We will also celebrate the new year of the Reiwa and will hold the "Reiwa New Year's Anniversary Festival" from today!



 

Generally, the sale is for members, but this time all customers are eligible.
Why don't you take this opportunity to find a commemorative dish in Dazaifu, which is associated with "Reiwa"?

Staff sincerely look forward to!
Book
Period of implementation:May 1, Reiwa(Wednesday) Reiwa - May 12, 2017(Day)
Shops: Kaiunkan/GAIA both stores
Contents: In-store productsFrom 50% OFF!!

Some products, such as books and care products, are excluded.


---
Commitment to Dazaifu KAIUN building natural stone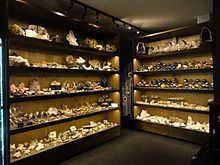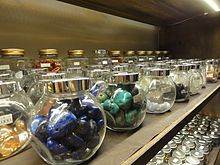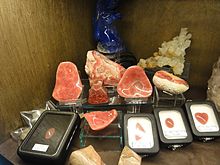 In the members-only discount and natural stone life enhancing information delivery!

This page has been automatically translated. Please note that it may differ from the original contents.