最新のお知らせ
---
2021
年12月31日
:
Thank you again this year.
今年一年も大変お世話になりました。
Crystal Garage GAIAは
誠に勝手ながら明日元旦は休業させて頂きます。
2日の12時より営業いたします。
太宰府開運館は引き続き休業させていただきます。
これからも皆さまに喜んで頂けるお店であり続けるよう、スタッフ一同精進して参ります。
来年も宜しくお願いいたします。
来る2022年が、皆さまにとって素晴らしい年になりますよう、心からご祈念申し上げます。
---
2021
年12月25日
:
Notice of year-end and New Year holidays
いつも

Dazaifu Kaiunkan

Crystal Garage GAIA

共にご愛顧いただきありがとうございます。

誠に勝手ながら下記の通りお休みをいただきます。

2021年

 12月27日

(moon)

 

 12月28日

(fire)

 12月29日

(water)

 

2022年

  1月 1日

(soil)

毎週水曜日が定休日となっておりますが

  

1月 5日

(water)

は

営業いたします!

なお、新型コロナウィルス感染拡大防止の為

太宰府開運館は引き続き休業となります。

ご迷惑おかけいたしますが

何卒よろしくお願いいたします。
---
2021January 31, 2010 :
During temporary closures
As we have reported on every day, the situation of the spread of the new coronavirus has continued mainly in urban areas. At dazaifu good luck hall, we will keep a close eye on the situation and information while preparing to welcome you, including maintenance of equipment and fixtures. In the face of this,
Temporarily closed for a while
I will.
In addition, sister storeCrystal Garage GAIA is open in less timeWe are
We apologize for the inconvenience, but thank you for your understanding.  Shopkeeper


---
2021January 31, 2010 :
About the sales of sister store GAIA
~GAIA "Shortening Business Hours"
As part of the new coronavirus countermeasure, we will shorten business hours for a while.
10:00 - 19:00
↓
12:00 - 18:00 pm
We apologize for any inconvenience and inconvenience, but we appreciate your understanding and cooperation. Shopkeeper
---
2020December 1, 2008 :
Measures against covid-19
Measures against the new coronavirus
GAIA is taking the following measures to prevent the spread of the new corona virus.
 

《Measures as a shop》

1.We will replace the air in the store every hour.
2.All staff will be able to handle it by wearing a mask.
3.The staff will wash their hands and gargle in between customer service.
4.When handling accessory parts, the staff disinfects the fingers.
5.In the washroom, aroma soap with a natural origin and bactericidal effect is installed.
6.The staff will check the temperature before the start of the day and check the health condition.
7.The contact infection prevention tape is attached to the part where the hand touches directly such as the handle of the store entrance and the doorknob of the restroom.
8.Vinyl curtains to prevent splashes were installed on the counter with the longest face-to-face time.

《I want you to cooperate》
1.When you come to the store, please drive as much as possible.
2.When entering the store, please disinfect your fingers with the disinfection gel installed at the entrance.
3..Please wear a mask when you enter the store.
4.When you touch a product such as accessory parts, please disinfect the hand by hand by all means.
5.Please avoid weekends as much as possible and visit the store on weekdays.
Above five points, thank you for your understanding and cooperation.



We will try to create a better environment so that everyone can come to our store with peace of mind.
---
Commitment to Dazaifu KAIUN building natural stone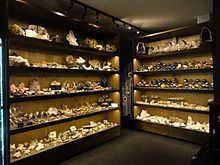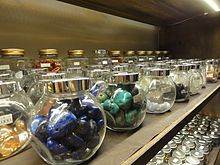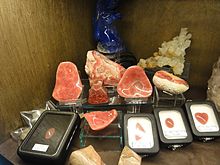 E-maga Membership Registration
In the members-only discount and natural stone life enhancing information delivery!

This page has been translated automatically. Please note that it may differ from the original contents.